The Big Digital conference debuted in Adelaide in June 2016, a 2-day conference full of amazing speakers from all over the globe.
Big Digital Adelaide is a premier digital conference, covering all the latest in the digital marketing space including:
Search Engine Optimisation (SEO)
Search Engine Marketing (SEM)
Social Media Marketing
User Experience (UX)
Conversion Rate Optimisation
Content Marketing
Mobile Optimisation
VR, AR and the future of tech
The debut of the conference was fantastic and set the bar high for an amazing 2017. Get your Super Early Bird tickets here
2016 Key Takeaways from Big Digital from SEMrush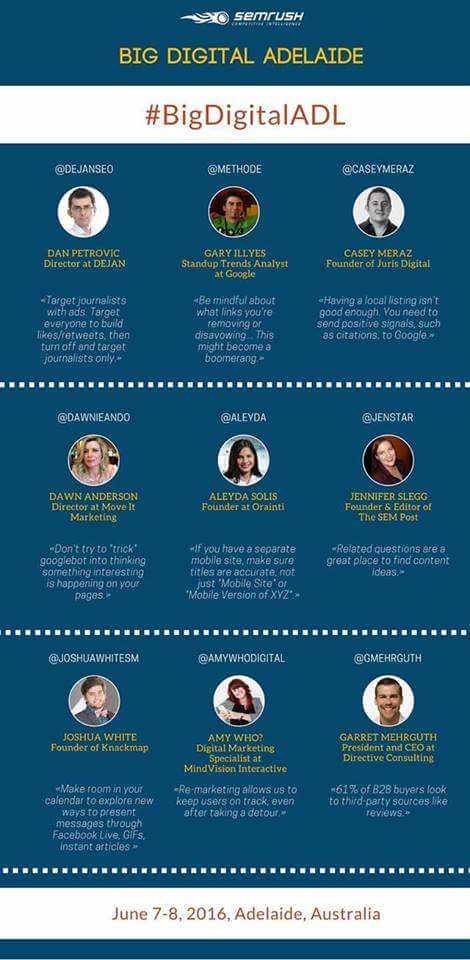 Our digital marketing specialist Amy Hourigan and her robotic lego car.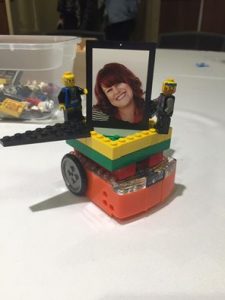 SaveSave