CRM – Custom Affordable Software Systems
Whatever type of business you have, managing customer relationships and processes is integral to your success and continued growth.
A custom CRM tailored specifically to your business can give your business a head start on your competition. It's not just about client and sales information, a custom CRM can manage all your processes, including warehouse, job and service history, managing staff and equipment, all in one integrated solution.
If you are a small to medium business often the best and most cost effective solution is to have a CRM built specifically for your needs. It will be much simpler to use, do exactly what you need it to do, and integrate into any other systems you might need. In addition the total cost of ownership will be much lower than leasing an enterprise class CRM.
The ready-built alternatives
There are off-the-shelf solutions available but they are not always the best choice.
Remember that off-the-shelf software is designed to handle lots of scenarios – which clutters the system with confusing extras that you don't need and terminology that you don't relate to.
Also relevant is that existing CRM software is largely focused on sales and management of a large sales team. If that is your biggest need then certainly look into some of the available options.
Why a Custom CRM?
However, we find that far more businesses suffer customer relationship challenges after the sale. That is in delivering the service, customer communication, after sales support, maximising future sales and retaining happy customers. What this involves is unique to every business.
A CRM is an excellent tool to bring cohesion to everyone's efforts. Whether they be in-house, in the field, at a different branch data recorded in a CRM is available to your whole team, everywhere (with security restrictions of course).
Probably the biggest challenge with a CRM is making sure that it is used by all team members and used properly and thoughtfully. If your staff are forced to change the way they work to fit with a ready built solution, there will be resistance and mistakes. Conversely, if your staff can save time while following established processes they are more likely to respond positively.
The greatest benefit of a CRM comes when it is used right across your enterprise. For some departments such as those that don't use computers normally, that will require thought and custom design.
Controlling your destiny
When you adopt ready-made software (whether purchased or subscription) you are placing the destiny of your business outside of your hands. The 3rd party software may cease to develop. It may develop in directions that don't suit your business. The pricing model may change in a way that dramatically increases the cost to you.
As your business evolves you will want to extend or enhance your CRM to match. It is easy to customise and enhance your system when you start with a custom solution. With a 3rd party solution it is out of your control.
The pain and suffering (and implementation cost) of changing a CRM is not something that you want to do if you can avoid it. If your CRM is your own then you it can evolve with you and you need never change.
Talk to MindVision about how your business works
Aren't ready-made systems cheaper?
There are off-the-shelf solutions available but these can be expensive to buy and to customise. Platforms are also available for a monthly fee and while these seem attractive initially, by the time you pay for a subscription for every employee the monthly fee quickly becomes quite substantial and over 3-4 years will add up to a LOT of money. When the long-term cost of ownership is compared with a Custom CRM, subscription system are often not so attractive.
Would it better to customise a ready-made system?
Any money that you spend customising software that you don't own is an expense rather than a capital investment in your business. Further more, as the ready made system evolves you will need to maintain your customization to keep it compatible.
Finally, over time the system you have tied yourself to may head in a direction that doesn't fit with you anymore – at which point you have to start all over again.
How much do I need to be involved?
You've got a business to run. And your days are already very full. We get that! MindVision will tailor the development path to fit with you. Perhaps we involve you as the principal only in the high level discussions and thrash out the detail with one of your team.
If your project is for a core operational system, you will need to allocate internal resources to support the development, training and deployment. That said, we can help by picking the right time of year to match your business as well as a rate of development that you can keep up with.
Is custom software risky?
Risk comes from the unknown. Whenever a programmer tackles something that he or she hasn't done before, there is a risk of encountering unforeseen difficulties or that there are elements not previously anticipated.
Over the years, we have rescued too many projects from stalemate after a substantial investment of money and time. The usual cause is a developer being dazzled by dollars and taking on a project beyond their capability.
Dealing with MindVision mitigates most technical risk simply because we have been developing software for over 21 years. It is rare that we are asked for something that we haven't already done before!
How long does all this take?
This depends on the size of the project. A simple CRM could be implemented in 3 months if you have sufficient resources for testing and training. A major application can take a year or more. In many cases, the development time for custom software is offset by significantly reduced training and implementation time because the software matches the way you work today.
What about Hosting?
Custom CRMs need to be hosted and managed. Your business will depend upon your CRM so you will need reliable, robust
hosting
. Unlike most developers, MindVision provides both hosting and application monitoring and management. What this means the buck stops with MindVision. Whatever problem or glitch occurs it is our problem and we can fix it. You will never suffer "blame game handball" with a CRM developed by MindVision!
A Custom CRM is all about YOUR business – not someone else's.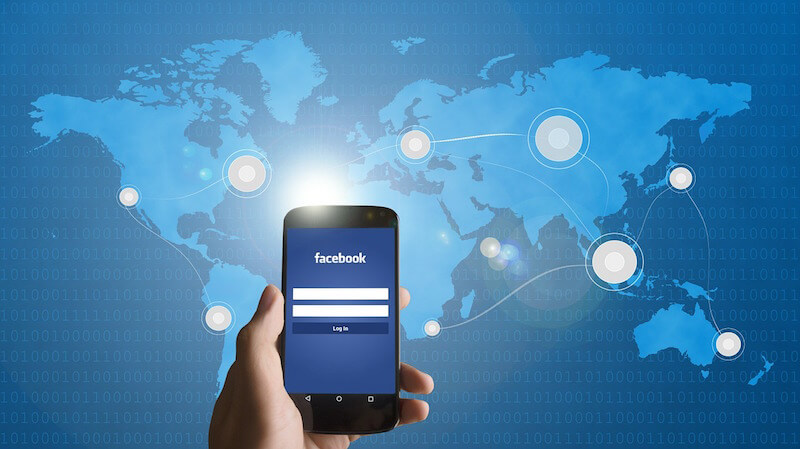 Is Facebook the next CRM?
If you manage a Facebook business page and use a CRM you need know more about the latest changes that have been rolling out lately.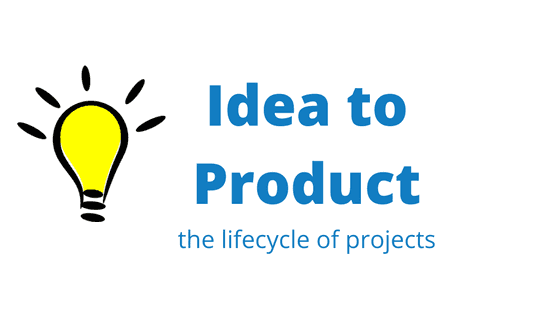 Idea to Product: the life cycle of projects
The lifecycle of projects. The start of your custom software project, that new cool feature that solves a new or existing problem you or your market face.
Mindvision has been providing cost effective custom CRM solutions in Adelaide, Sydney, Melbourne and Perth for over 20 years.