Want local Adelaide Web Design and Development?
Your business inevitably needs web design and development. There are lots of build your own website tools. And if you have the time and inclination and if your needs are simple and short term, they definitely have a place. There are also loads of web companies who are willing to take your business.
At MindVision we understand that for your website to be an asset to your business it needs to represent your organisation to the world 24 x 7 while generating leads, sales or enquiries. If you want a website built to convert then a whole range of skills are needed to achieve greatness…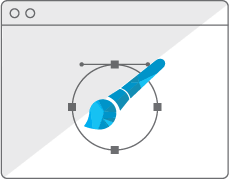 Web Design
Design is a personal thing and we want to help you create your vision, but that's not where it stops. We want to design you a website that meets your business goals. A good design is not just aesthetically pleasing, it helps guide your clients into performing the actions you want them to take. MindVision has over 20 years experience in web design in Adelaide.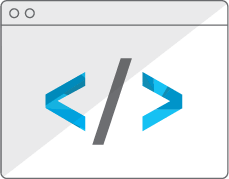 Web Development
To back up our design abilities we develop websites that help you achieve your goals. Whether it's a blog, an online store or a way to sell your businesses services we've got the capability to build you the right solution. From Ruby on Rails to WordPress and everything in between.
Copywriting
It's not just what you say it's how you say it. Are you speaking the language of your ideal customer? Have you identified who your ideal customer is? Developing buyer personas or ideal customer profiles can help you decide on the tone of your copy.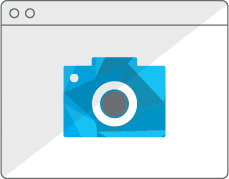 Web Design
Design is a personal thing and we want to help you create your vision, but that's not where it stops. We want to design you a website that meets your business goals. A good design is not just aesthetically pleasing, it helps guide your clients into performing the actions you want them to take. MindVision has over 20 years experience in web design in Adelaide.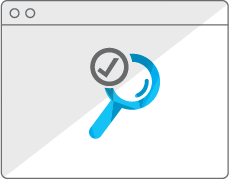 SEO
No point in having a website if no one can find it right? Optimising your site for search engines is important, but more importantly making sure they are showing up where your target market are looking is even more key. From technical SEO to evergreen content, we've got your back.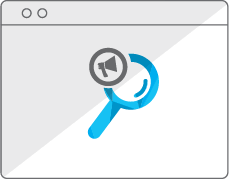 SEM
Search Engine Marketing is a valuable marketing skill for when you are in a competitive industry or while you are waiting for search engines to start ranking your site in the place it deserves. If you are stuck on the second page of Google, SEM might a way for you to get seen while your potential customers are looking for you.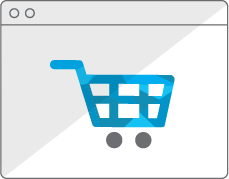 eCommerce
Will people want to buy things directly from your website? Online retailers need to make it easy for customers to order online. Whether it is just one or two products, or a catalog of thousands of products it is still "e-commerce". We'll guide you around the gotchas and help you integrate eCommerce into your business.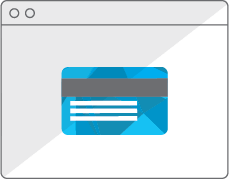 Payment Gateway
If you have eCommerce you'll want to get paid. Direct with a bank? PayPal? Third party provider? We'll help you work through the pros and cons of each option.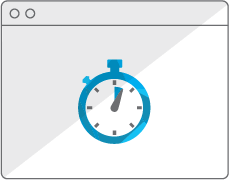 Speed Optimisation
People are impatient. If your web page doesn't load inside 3 seconds your potential clients are already unimpressed with you. If it takes ten seconds or more, they have probably given up and gone elsewhere.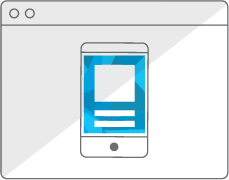 Crafting for Mobile
Last year's buzzword was "mobile responsive". That means your website doesn't fall apart on mobile. That's a good start but as always consumer expectations go up. To win, your website needs to be specifically crafted to be a good experience on mobile.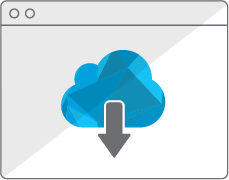 Hosting
MindVision provides hosting for everything we create. Quality Hosting that makes sure your site is quick to load. Even better, when MindVision hosts for you it doesn't matter what future problem is, there is only one place to call!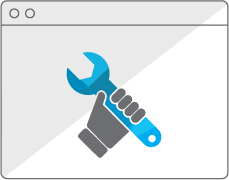 Maintenance
Your website is not just a set and forget exercise. It will always evolve and change. Some things you may do through the CMS and some things you'll need expert help with. At MindVision, the launch of your new website is only the beginning – not the end.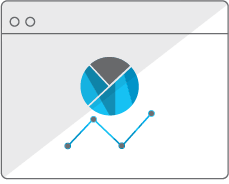 Analytics and Stats
We'll set your website up with Google Analytics to track your visitors and monitor your website activity. You will have full access to your stats but you can also ask us to help you read and understand them or even monitor specific KPIs.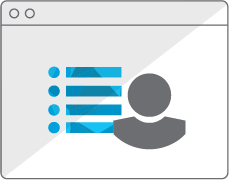 Manage your own Content
You'll be empowered to add or update pages on your website through a Content Management System (CMS). We'll train you on how to administer your website in-house for speed and economy.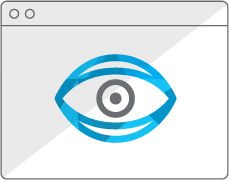 Security
There are lots of evil twisted people out there who delight in hacking websites. Your best protection is diligent security. MindVision can oversee your site forever to keep all the supporting systems up to date and secure.
Let MindVision bring your digital brand to life
When should we consider a custom website?
The most popular platform for websites in the world in WordPress and there are literally thousands of themes for you to choose from. If however you want custom visuals and a custom user experience and navigation, or require other custom behaviour, then you will need to consider a custom website.
This may not necessarily be for the whole site, but just the elements that you need. We can help you choose the best option as we are not committed to any particular solution.
What about hosting?
Quality hosting is very important if your website is part of your sales funnel. A page takes too long to load will annoy your visitors and will either stop their interest or they will go to a competitor.
There are many hosting services which are either free or have very little cost. Having your site hosted on these severs means that you will have to share the server with hundreds if not thousands of other websites. If just one of these sites experiences high traffic, all sites on that server will be affected.
We only offer a premium hosting solution, it may be more expensive but we guarantee that the performance will meet your requirements. Also if you experience periods of high demand, or are growing quickly, all of our hosting solutions can be scaled within minutes.
How long does it take to build my website?
This depends on how complex your site is, whether content and visuals need to be produced, and what level of customisation is required. This can range from 4 to 6 weeks for a simple site to 3 to 6 months for a complex site.
Is digital marketing important?
This depends on what your website is being used for. If your site is for corporate information and provides customer support for your products, then the answer is no. If however it is part of your sales funnel, and you need to be found by people looking for your services then you will have to invest in digital marketing to make your investment on your website worthwhile.
We will develop a custom strategy for your business and can manage all or part of it.
Have a look at some examples of our recent projects
Jarvis Marketing had a long standing agency development partner that we trusted, so when the relationship ended we feared that we would struggle to find another company that had the same high level service. After a few meetings with Abhishek it became clear that (DA/MV) was eager to impress so we began working on a small test project. That first project was turned around quickly and with a minimum of fuss and since then I have been more than comfortable using the (DA/MV) team for developments large and small.
Patrick O'Reilly
MindVision are always extremely helpful and professional with WordPress maintenance and hosting for my websites. Any queries are dealt with promptly and efficiently and I have peace of mind knowing they are looking after my most important marketing tools.
Sharyn Rogers
MindVision have delivered a state of the art package for Cresta Plastics including logo creation, new website and social media solution & ongoing SEO work. I can not recommend them enough. Great value for money and the work has always been of the highest standard.
Martin Lowe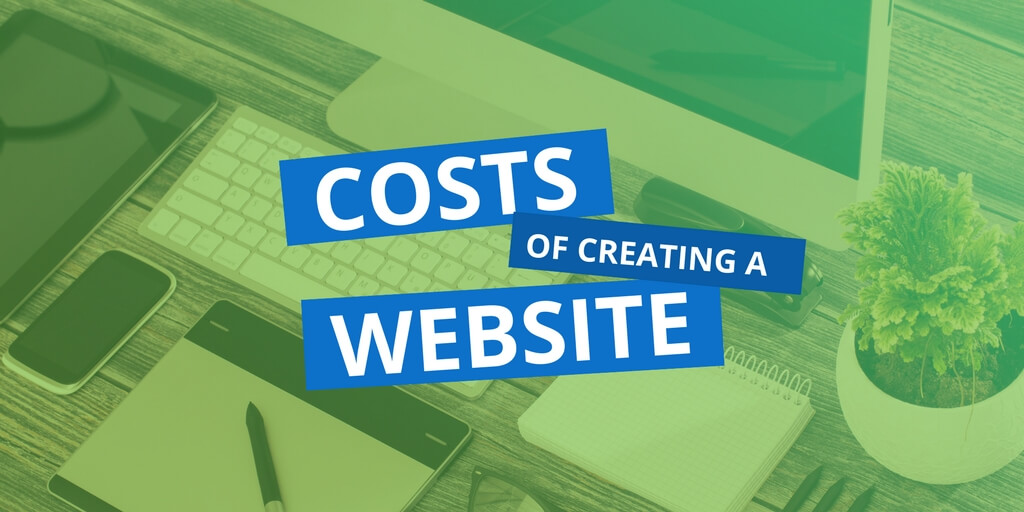 How much should a website design cost?
A simple breakdown of how much a professional website design should cost.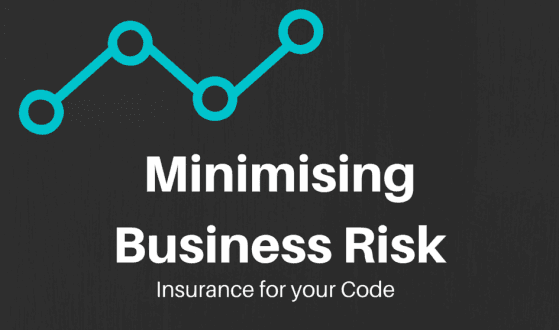 Unit testing takes a little longer and costs a little more but it insures your code against costly mistakes and saves a bundle on release testing.
Finding customers, serving customers, supporting customers.
How well is your website serving you?