Painless Software Roadmap
Project Exploration
Meet with the MindVision team to explore what your business needs to grow. The our team will analyse it all, prepare a design outline and estimate the project. 

Define the Detail
A 4 hour workshop to flesh out the detail and the features that your software will need. With the extra detail we will review and confirm (or adjust) our original estimate as the basis for your formal commitment.

Touch it and Prove It
We develop a clickable concept version of your software. There is no better way for everyone to gain a clear understanding of what it will be! In a half-day workshop we will work together to refine the features and business rules to exactly match your business.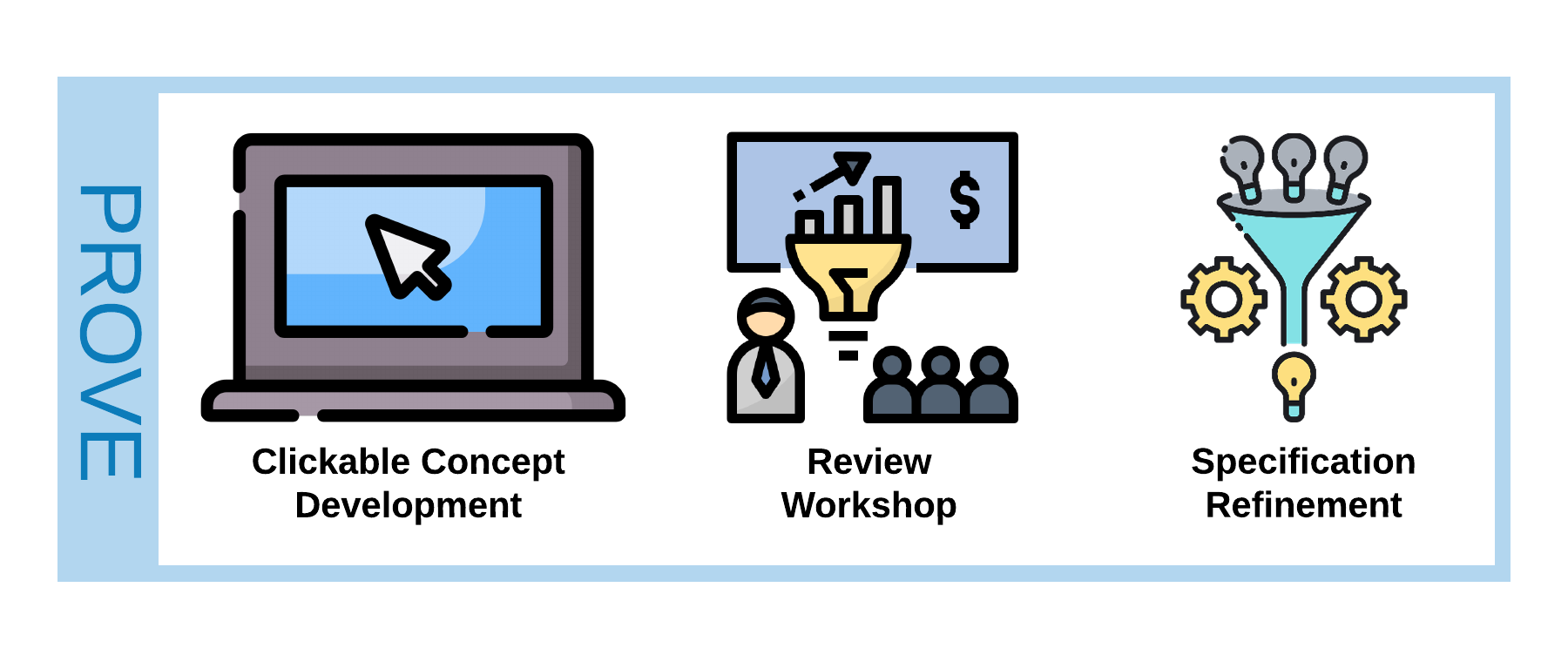 Build, Test and Launch
With the clarity from the refinement workshop the MindVision team build your real software. You will be involved along the way with practical use testing and suggesting tweaks to make your software even better. After testing is finished, your software is launched and your business immediately benefits.

Can't wait to get YOUR Painless Software? Take the first step with a
FREE ONE HOUR WORKSHOP!
Book online now. Choose a day and time that works best for you.