4 Big Tips on Choosing a CRM
Customer Relationship and Workflow Management must go hand-in-hand
There are LOTS of options available for Customer Relationship Management (CRM). The trouble is that that is not even half the story. Keeping track of sales opportunities and staying in touch with customers pales into insignificance when compared with the importance of getting the service delivery right. That's where Workflow Management comes in.
Just as there are differences in the way that every business manages sales, there are even bigger differences in the workflow to deliver on sales.
Big Tip #1
Here is a big tip that will save you lots of time… you WON'T find CRM software that just works for you out of the box. Either the software will need to be changed or you will have to change how you do things.
---
Big Tip #2
And here is an even bigger tip! You won't find workflow management software off the shelf that matches how you do things. Unless you are a franchise, your business is unique. You do things the way you do for a reason. No (affordable) off-the-shelf software can possibly match all the possible variations of process, team size and industry that influence the logical workflow that works for your business.
---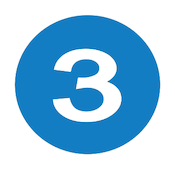 Big Tip #3
Customer Relations and Workflow should never be separated. The two concepts are yin and yang. When you make a sale you need to plan to deliver on your promise – that's workflow management. Throughout your workflow you should be keeping the customer advised – that's customer relations.
---
Big Tip #4
Software that is custom developed for your business is the best solution for Customer Relations and Workflow Management. As scary as that may sound, for most businesses it IS affordable and it IS manageable.
What about YOUR business?
Does all this apply to your business?

What is possible for your business through software?

How would CRM / Workflow software help your business?

Can the right software help my business grow?

Can you start small and grow the software over time?
These are all good (and normal) questions. Invest some time in exploring the answers with a one hour expert workshop.
FREE ONE HOUR WORKSHOP!
Click here to book a day and time for a complimentary, obligation free workshop focussed on YOUR business.
You never lost track of a sales opportunity
Do you kick yourself because you let an opportunity get away. You were so busy that you didn't get back to the customer and then you forgot about it and then so much time had passed that it would have been embarrassing to call. Sound familiar?
What about the customers who make an initial "fact finding" enquiry but won't really be in the market for a few months or even next year. You tell yourself that you should touch base in a few months so that the customer doesn't forget you – but does it happen? With a CRM you will be reminded. In fact it can even automatically send emails for you.
Make the most of every sales opportunity. Your CRM will remind you and keep reminding you until you complete the next action. And sending an email to stay in touch is as quick as clicking a button.
Your business didn't depend on you
Is your presence critical to your daily operations? Could you take a month off to sit on a beach in Spain? Good software can preserve your way of doing things and ensure that your way is used every time. Along with that, your people are empowered to make decisions (within boundaries) and get on with things without the need to check with you on everything.
And imagine if you could take your iPad to that beach resort in Spain and be able to see at a glance how your business is going (sales and delivery), and be able to offer comments or tips for your people back home if they are needed!
Your customers always have a great experience
When you spend $10 on eBay you receive an immediate email confirmation, followed by an invoice, followed by a shipping advice, followed by a delivery advice to say your package is coming, and finally an advice to say it has been delivered. And then you get an invitation to provide feedback.
As the customer you are kept in the loop every step of the way. How does the experience of your customers compare with what they are being taught to expect?
How many disgruntled customers could be prevented with great communication?
How much time and money would you save if you had an automated system that kept everyone on the loop?
Your people weren't wasting time on spreadsheets
Does your business try to run on spreadsheets? Does someone spend time every day updating a spreadsheet to track enquiries, sales, deliveries, jobs in progress and more?
The trouble with spreadsheets is 
they take time to maintain

They are not "live"

They don't interpret and react to the information they contain
Even with a spreadsheet it is really easy for things to get missed!
You could see the status of everything – 24/7
Do you have to spend time each day checking on the status of jobs? Do you have sudden thoughts at home realising that you forgot to check on something? How good would it be if you had an online dashboard that told you the status of everything? Even better you can access the dashboard wherever you are 24 hours a day 7 days a week!
You knew about problems BEFORE they happen
Do you waste time solving problems in a hurry and pacifying customers because something hasn't gone according to plan? How much better would it be if you were alerted to possible problems before they become a problem? If a job hasn't reached a certain stage by a nominated date you could be emailed that it may need attention. You'll have a chance to put things back on track before there is any noticeable impact and your customers will never be unhappy!
A CRM should be all about YOUR business – not someone else's.