Social media and social media marketing can be great for brand awareness, customer service, search engine optimisation (SEO), and for sharing information. Juggling the many social media platforms can be difficult without an in­-house marketing department and small businesses generally don't have marketing departments. So what are your options if you can't justify a team specifically for social media management?
Many businesses leave their social media to one of their staff to monitor and maintain. However, social media done without a strategy can damage your reputation or annoy your audience. Social media without specific goals and outcomes that are measured and analysed month on month could be wasting your time.
"Social Media is just a buzzword until you come up with a plan"
Data Driven Social Media Marketing
Are you getting a return on investment on the time and money you put into social media marketing? Like anything in business you need to ensure that your social media is helping you reach your business goals. Have you set Key Performance Indicators (KPI's) to measure if your social media strategy is working?
Common Social Media KPI's might include:
Continual growth in web traffic
Growth in return web visitors
New leads
Increase in sales
Customer service issues resolved
Social Media Management at Mindvision
At MindVision, social media can be an important part of an effective digital marketing strategy, starting with identifying the most relevant channels for your business.
The most popular channels for business include:
Facebook

Twitter

LinkedIn

Google My Business

Instagram

Pinterest

YouTube

SnapChat
Other channels that can be useful:
Yelp

Trip Advisor

StumbleUpon

Disqus

Reddit

Tumblr

Kwickie

Periscope
And the list goes on!

So how do you find the right channels for your business?
Choosing the right social media channels depends on your goal. Are you looking for brand awareness, customer service, social listening, driving traffic to your website conversion, reputation management, search engine optimisation? What is your target demographic, your goals and your business type? What is your available budget and time?
MindVision will consider all of these factors and more before making recommendations.
Tell the world about your brand through social media
Does Social Media work for all businesses?
While there are some types of business that will not benefit from social media, they are surprisingly few. Most people make the mistake of thinking that social media = Facebook. There are hundreds of social media channels. The challenge is to identify (and use) the ones that are relevant to your business and customers.
Our new business all comes from referrals – why do we need social media?
Referral business is much greater when the person you are being recommended to has heard of your company (and hopefully heard good things). Social media is more than just a sales tactic. It's a way of creating a relationship between your brand and your customers. It can be a very economical vehicle for awareness marketing that will nurture your referral business.
Do I have to use Facebook?
Maybe. There are hundreds of social media channels. Channels like Facebook continue to evolve and the directions they take will always be designed for their benefit. What works this year may not be right next year. That makes things a bit more difficult but it is a fact of life in the digital world.
Can we do our own social media?
Certainly! Many companies do their own social media. If you happen to have the right staff member it can work very well in-house. MindVision can even offer periodic guidance to your team member.
If you don't have a staff member who is switched on to the channels best for your business, then professional services may be the answer.
MindVision have delivered a state of the art package for Cresta Plastics including logo creation, new website and social media solution & ongoing SEO work. I can not recommend them enough. Great value for money and the work has always been of the highest standard.
Martin Lowe
Amy Who (Hourigan) provided the Maralinga Tours project, in remote South Australia, with a focussed and strategic approach in the social media marketplace, ensuring that our main platforms were effectively moderated and actioned and identified and created expanded opportunities for our digital marketing in the online space.
Chris Burchett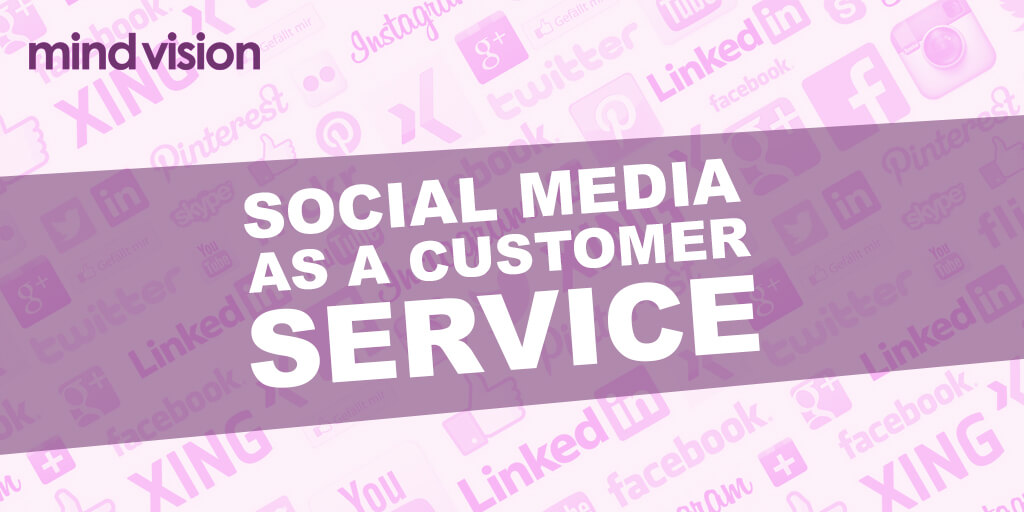 Social media as a customer service
Since Facebook rolled out the 'very responsive to messages' icon we are starting to see our social media become more and more customer service focused.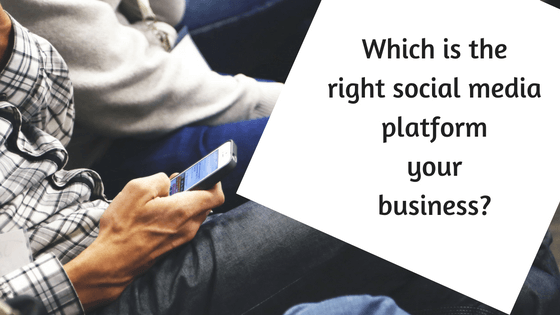 WHICH IS THE RIGHT SOCIAL MEDIA PLATFORM YOUR BUSINESS?
Social media has the potential of a vast audience but choosing the right social media platform is crucial to marketing success.
Is your Social Media supporting your business goals?