Digital Marketing and your business
At MindVision each of our clients' needs and goals is evaluated on an individual basis. All businesses are different, and each budget is different. At MindVision we pride ourselves on our ability to identify the best way to get you results within your digital marketing budget. Whether your strategy is a mix of SEO and Social Marketing, a focus on management of Google Adwords account, or a content marketing strategy, we are the experts of creating a strategy designed specifically for your brand.
The popularity of digital marketing is due to the access to a larger audience, lower cost than traditional marketing, easier to evaluate the campaign's effectiveness, and can easily target a specific demographic. Although, the most important feature of digital marketing is that the organisation is able to engage with consumers.
Most CEO's and business owners understand the importance of digital marketing and inbound marketing strategies but can't justify an in-house team to cover all the skills involved. We focus on creating digital strategies that turn into real world, customer acquisitions.
Conversion Rate Optimisation (CRO) and Return on Investment (ROI) are an important part of what we do. We don't want to waste your advertising budget on ads that don't convert. If we are running an advertising campaign and clicks aren't converting into customers, we also offer website optimisation to improve conversion rate. An integrated digital marketing strategy means we ensure all channels are working effectively so that you can get the best returns.
Not sure where you want to start? Click on the links below or try our digital audit tool.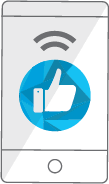 Social Media Marketing
Using social media to reach marketing KPI's
Brand Awareness
Online reputation management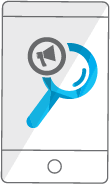 Search Engine Marketing
Google Adwords
Google Display Network
Bing Ad Network
Outreach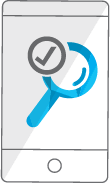 Search Engine Optimisation
Technical SEO
On page SEO
Off Page SEO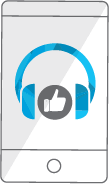 Social Listening
Brand monitoring
Customer conversation monitoring
Opportunity building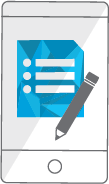 Copywriting and content creation
Blog and article writing
Image, photography and graphic creation
GIF and video creation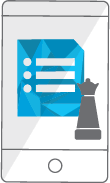 Content Strategy
Strategising content creation to meet KPI's and business goals.
Social media content strategy
Communication strategy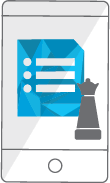 Consultation and strategy
Digital Audit
Consulation and implementation
Discover MindVision Gold for YOUR business
Let MindVision bring your digital brand to life
Is digital marketing important?
This depends on what your website is being used for. If your site is for corporate information and provides customer support for your products, then the answer is no. If however it is part of your sales funnel, and you need to be found by people looking for your services then you will have to invest in digital marketing to make your investment on your website worthwhile.
MindVision will develop a custom digital marketing strategy for your business and can manage all or part of it.
There are so many options which one is best for me?
Each digital marketing channel has its place depending on your business, and how new your website is. Every website must be optimised for SEO (ideally before deployment), but the amount of money that you spend afterwards depends on your competition. Paid advertising either through Adwords or social media are also useful to make a quick impact as does a social media campaign.
We can help you with a strategy. Let us know what you are trying to achieve and we will come back with a strategy, timeframe, and budget. We can then manage the whole process, optimising the spend on each of the channels for the best effect and reporting regularly.
Do I need to be on social media?
This depends on what kind of business that you are in. This can work well as another channel for certain service and sales sectors, but has little or no impact for other sectors. We can help by analysing your business and providing advice or a custom strategy.
What is a Digital Audit?
A Digital Audit is a great starting place for digital marketing. One of our specialists takes an all-round look at your website, your content, your social media and your search engine presence and prepares a succinct report with clear observations and recommendations.
The report is yours with no obligation. You can follow our recommendations yourself or you can ask MindVision to help.
Find out more read our page on Digital Audit Services.
Have a look at some examples of our recent projects
Amy Who (Hourigan) provided the Maralinga Tours project, in remote South Australia, with a focussed and strategic approach in the social media marketplace, ensuring that our main platforms were effectively moderated and actioned and identified and created expanded opportunities for our digital marketing in the online space.
Chris Burchett
You know that stress head ache that always starts with every major communications project your company takes on. Well, meet the cure. Digital Arm (a.k.a. MindVision) is a genuinely, straight up, running a tight ship, providing quality service at very good value. If pain persists, give Digital Arm that other major project management as well.
Roger Keynes
Once it was press and Yellow Pages. Today, marketing is digital