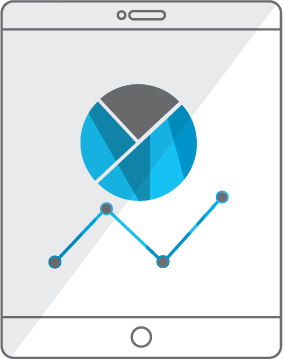 Analytics
By looking at your current traffic, user behaviour and conversion rates we can identify where your users are coming from, what they are doing once on your site and from this we can work out what needs to improve.
We'll need access to: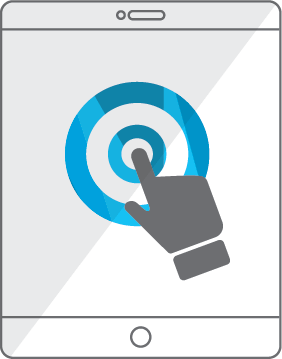 User Experience
As we will be new to your site we are able to give you feedback on how easy (or difficult) your site is to navigate. Is making a purchase simple? Are your contact details easy to find? Are your call to actions obvious?
We will also look at important features like:
Usability and accessibility
User Interface
Platform
Functionality
Customer Experience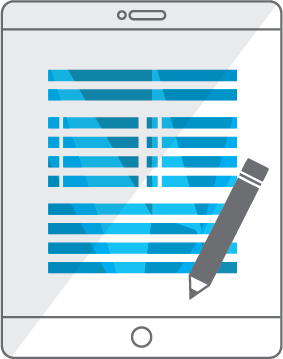 Content Audit
Is your website message clear and consistent? Is your content high quality, well structured, and your information architecture makes logical sense. We'll include some fresh ideas to improve your content marketing.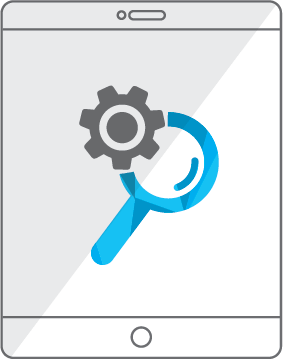 SEO Audit
Our in depth SEO audit will look at all of the aspects of your website that can effect search engine optimisation.
On-page ranking factors like:
Keyword targeted content
Social media friendly (shareability)
Authorship
Meta descriptions
Schema
Rich Snippets
Off-page ranking factors like:
Social Media Marketing
Backlinks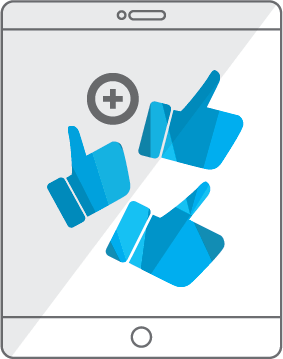 Social Media Audit
We'll look at your current social media activity in conjunction with your user traffic data and offer insights and strategies into driving more traffic to your website.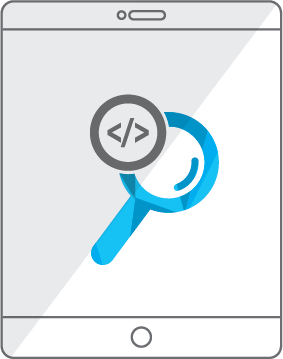 Technology Audit
Is your site not only mobile responsive but mobile friendly? Can your users make purchases or easily navigate your site while on mobile and tablet?
Is your code in good shape? Is the CSS, Javascript and HTML behaving as it should? Can the code be improved to increase speed and functionality?
Is your hosting company giving you the speed you need? SSL Certification?
Why a custom digital audit?
An automated website health report can contain some very useful data however your target market aren't robots so you need to ensure that your website works and converts real people into real customers. Make sure your digital marketing is making a real impact.
PERFECT FOR COMPANY DIRECTORS
FANTASTIC FOR MARKETING MANAGERS
AMAZING FOR AGENCIES AND CONSULTATIONS
Let MindVision help bring your digital brand to life
Digital Audit
(regular website)
Digital Audit
(large e-commerce website)
CHECK OUT A SAMPLE REPORT NOW
What is a Digital Audit?
A Digital Audit is a great starting place for digital marketing. Once of our specialists takes an all-round look at your website, your content, your social media and your search engine presence and prepares a succinct report with clear observations and recommendations.
The report is yours with no obligation. You can follow our recommendations yourself or you can ask MindVision to help.
Can I do my own audit?
Sure you can! Any critical review is a good thing. The trouble is that your might find it difficult to be objective and completely honest. Another consideration is that MindVision will use a range of tools to extract factual and comparative data that will can serve as a baseline for measuring improvements.
We believe that our tools, knowledge and experience (let alone our time) are well worth your investment in our audit service.
Is it value for money?
A MindVision digital audit is done by a real live person. It is not an automated report. That said, we certainly use a range of tools to measure various facets of your digital presence. Some of these you could use if have the knowledge, others are commercial tools that you would need to buy.
It takes many hours to do the review, analyse the data and write the report. We subsidise the price because many companies follow up by engaging MindVision to help them get better – but there is no obligation.
Does a digital audit obligate me to use MindVision more?
Not at all! What our audit reveals may well be within your capacity to address internally. If it is not (or if you don't trust yourself to reliably find the time), then we will be pleased to talk about ways that we can help.
MindVision's digital audit helped us make a decision on whether we should rebuild our site or just make a few content changes, we are definitely getting more conversions and enquiries since we implemented MindVision's suggestions.
Katerina Kucera
Amy Who (Hourigan) provided the Maralinga Tours project, in remote South Australia, with a focussed and strategic approach in the social media marketplace, ensuring that our main platforms were effectively moderated and actioned and identified and created expanded opportunities for our digital marketing in the online space. Chris Burchett
A Digital Audit is your starting place to grow your business