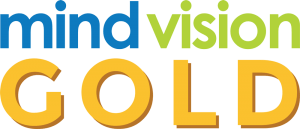 Exclusive Management & Maintenance
of your entire digital space
MindVision Gold is a digital partnership offered to selected businesses who understand the need for carefully designed and coordinated digital marketing that doesn't just drive traffic to their website but actually generates leads or enquiries from that traffic.
Most CEO's and business owners understand the importance of digital marketing but can't justify an in-house team to cover all the skills involved. Your team is MindVision! We manage and maintain your entire digital space and we are just as accountable (if not more so) than any in-house team. MindVision works alongside your sales and marketing departments to tangibly grow your business.
MindVision Gold means that we literally do everything…
Maintain your website operation

Adjust your website for SEO

Tune your website for lead generation

Achieve prominence in Search Engines

SEO monitoring and response

Professionally written copy

Write and publish blogs on your website

Evolve your website over time

Strategic and regular posting on social media

Development of visual assets as needed

Develop and execute strategic social media campaigns

Management of a paid advertising component (if agreed)

Design, prepare and dispatch Client e-bulletins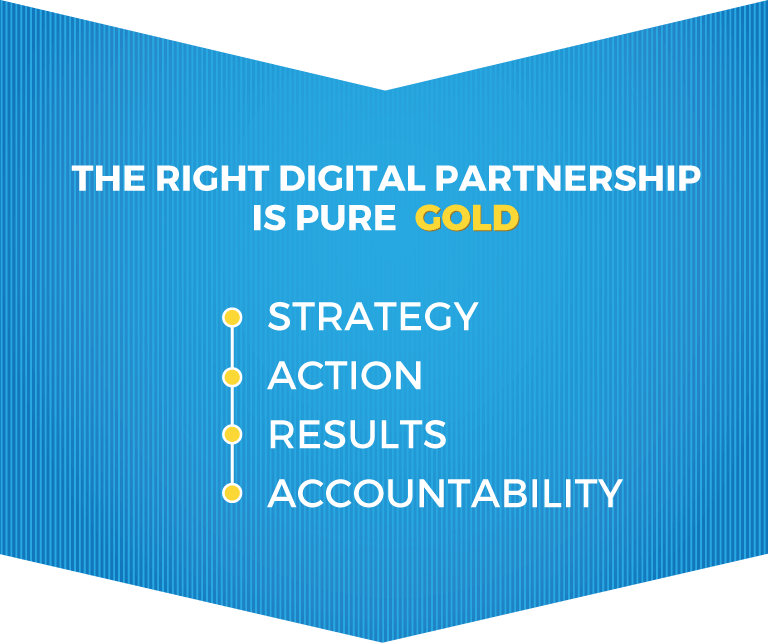 A complete management of all facets of the digital space
MindVision does everything – no demand on your human resources
Complete accountability – with tangible measures
Bill certainty – A fixed monthly fee covers everything
A commitment to your success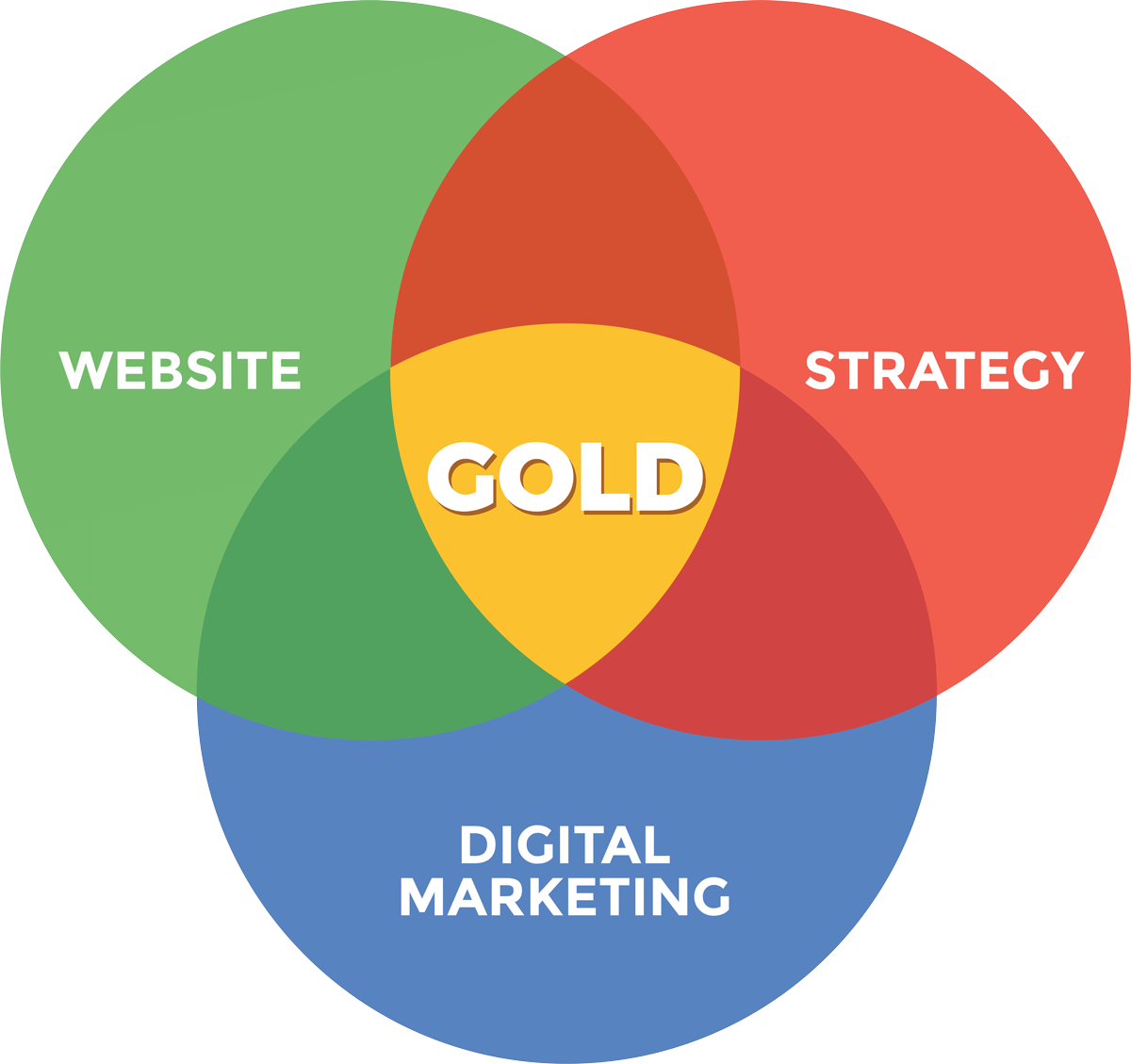 How to get MindVision Gold
Step 1 – Initial Meeting
In an initial meeting with you we will seek to understand where you want to be and where you are now. We want to understand what we would have to work with. Do you have lots of photos and story material or do we need to create completely from scratch.
We will discuss your ultimate KPI. It could be enquiries (leads) or it could be direct online sales or maybe something else entirely. Whatever your primary KPI is, it will be measurable. Sometimes the measurement may include your staff asking questions like "where did you hear about us?".
We will want access to your Google Analytics. If you don't have GA installed on your website we will install it for you and collect a month of data to inform our recommendations. Ultimately we will of course need full admin access to your website and any existing social channels.
By the way, if we identify that you are in direct competition with another of our Gold partners, then we will go no further. We can only give you 100% with no conflict of interest.
Step 2 – Expert Review
The team at MindVision will look very carefully at where you are now in the digital space and work out what is needed to get you to where you would like to be.
We will examine or research
The suitability of your current website as a foundation

Your current website traffic and patterns

Your existing Social footprint

The keyword competition in the your field

The strength of your digital competitors

The difficulty level in creating effective social activity (have you got lots of interesting stories to tell or will we need to invent them)

The likely cost of supplementary paid online advertising in the your field

The extent of digital activity that would be appropriate
Step 3 – an offer of MindVision Gold
Based on the expert review MindVision will work out what game plan will be needed to get you where you want to be and keep you there. We'll also figure out what the interim milestones will be with realistic time frames.
We'll consider if the strategy should be supplemented with paid digital advertising for immediate results while waiting for organic traffic to build.
And we'll factor in the costs and activities identified by the expert review.
With all of this we will determine a monthly fee that will fund enough activity to achieve your goal in a reasonable time frame at a steady rate. Bursts of activity is not as effective as long term sustained energy.
We'll present all of this to you in a formal offer. You'll compared the benefits to the cost and assess if a strategic, coordinated and accountable digital marketing program makes sense for your business.
If it does we both commit to our best effort for 12 months.
Step 4 – Get on with it (and report regularly)
Once we shake hands on a MindVision Gold partnership, we will roll our sleeves up and get on with it. There will be a bit of to and fro in the first month or so as we assemble assets and gather information from you. After that we try to work with minimal disturbance to you and your organisation other than a regular exchange of ideas.
We will provide reports to you that clearly set out our activity and achievements. Initially reports will be monthly but after a while they may drop to quarterly if we mutually agree your money is better spent on doing rather than reporting.
More About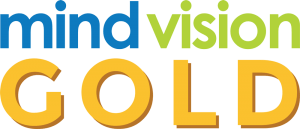 Is MindVision Gold suited to your business?
Business and organisations of all sizes are attracted to MindVision Gold. Because it is an investment in a fully accountable result, it is very easy to assess the value.
Whether you are a small owner operator, a national company or a not for profit organisation MindVision Gold makes a lot of sense. Trying to do digital marketing in-house requires skills that the organisation neither has nor has the capacity to manage.
Sometimes the value equation doesn't stack up. Sometimes a business just doesn't gel with the digital world. But it will cost you nothing to get an expert opinion!
How much does it cost?
Sorry… there is no single answer to the burning question. Remember, any offer that we make to you will be what we genuinely believe that it will take to get you where you want to be. We'll be committing our reputation on it. If we don't believe that we can hit the mark then we won't offer you a MindVision Gold partnership.
As a guide, a very simple business may require only $800 per month. For larger organisations $2,000 to $3,000 might be appropriate. For companies with a significant advertising budget and campaigns that need to be supported with Digital, $10k or more is not unrealistic.
Can any business sign up for MindVision Gold?
No. MindVision gold is a partnership that has to be offered.
MindVision will not accept a client that it considers is in direct competition with another client and would therefore create a conflict of interest.
We will only offer a partnership that we genuinely believe will be successful and requires an investment level that is sustainable and realistic.
My website really needs redoing. Is this included?
Yes. If we have determined that your website needs redoing we will make that the first objective. You will still pay a fixed monthly fee. It will just mean that we can't get started on the Social and SEO side of things until the website is bedded in.
MindVision Gold includes maintaining and creating new strategic pages within your website. And unless your website is huge it also includes progressive evolution of your site so that it stays fresh.
Can we invest more for faster or better results?
Sometimes.
The most important thing about digital marketing is continuity.
Therefore it is necessary to strike a financial commitment that is sustainable and that makes sense against the return on investment. Occasionally, short term boost funding can accelerate some aspects but often it just needs time.
What if it doesn't work?
There are very limited reasons for disappointing results
Your business and clientele just doesn't respond sufficiently to digital marketing

Achieving search engine prominence is encountering unexpected headwinds.
The first scenario is increasingly rare as society relies ever more heavily on online activity.
The second scenario can occur if sufficient competition react more aggressively than expected to attempts to push them down in the Search Engine rankings
After six months of honest effort the return on investment will be reviewed. If the market isn't responding we will call it quits. If it appears that a higher investment is needed to combat the competition then this will be discussed. If the numbers stack up then effort will be increased. However, if the value equation doesn't make sense then we accept it and abandon the partnership.
In simple terms, MindVision only wants to be associated with success measured by real results. We will not continue to take money if we cannot achieve tangible results.